History
Quality with history.
Whoever wants to be a symbol of the highest quality for decades has to keep moving – this has been our conviction since 1946. That is why we have expanded and consolidated our competencies from the start and we have continuously expanded our storage and workshop space. Take a look at our history.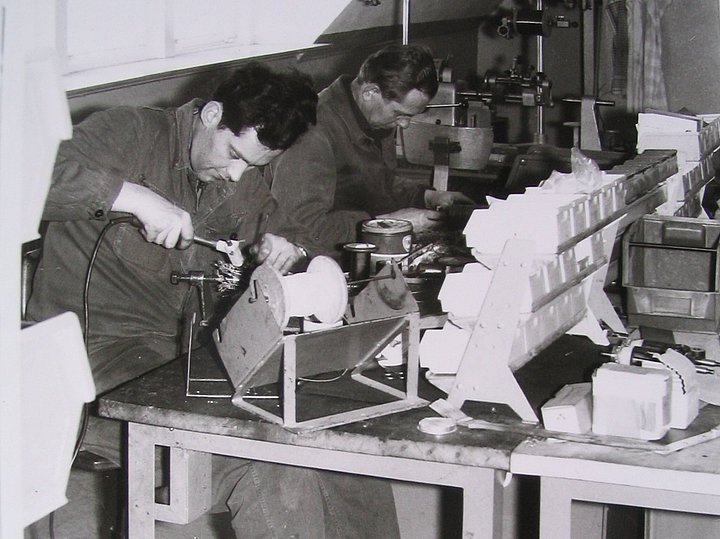 1946
Foundation of the Clemens Lammers company in D-Rheine

1949
Relocation to the new building on Salzbergener Straße

1971
Approval for the repair of explosion-proof electric motors and equipment by the RP Münster

1972
Takeover of the general agency MEZ

1978
Relocation to the industrial area north

1982
Commissioning of a dynamometer for electric motors

1985
Construction of an additional warehouse

1990
Almost doubling of the manufacturing and storage space by purchasing neighboring buildings

1996
Introduction of the concept "ZOI © - condition-oriented maintenance"

2000
Expansion of the dynamometer

2001
Recognition as the first "specialist company for drive technology®" in Germany

2003
Innovation award from the Federal Ministry of Education a. Research for components of the "ZOI © - Condition-Oriented Maintenance" concept

2007
Complete relocation to the new location in Offenbergweg 17, D-Rheine

2008
Lammers Trioda Motor Kft., H-Budapest

2014
Expansion of storage and logistics area by two more halls. Total built-up area now approx. 10,000m²

2017
New test field for performance tests up to 400 kW