SERVICE & MAINTENANCE: Your production systems are the most important thing to us.
We go beyond everyday maintenance with you by providing holistic state-of-the-art maintenance strategies by the interaction of service, maintenance and repair.
Our "ZOI© – status-oriented maintenance" minimises the risk of malfunctions. We prevent unscheduled machine breakdowns with a logical combination of the latest measuring and analysis techniques. This includes service work outside of operating times, preventing major damage, boosting running times and driving down overall costs.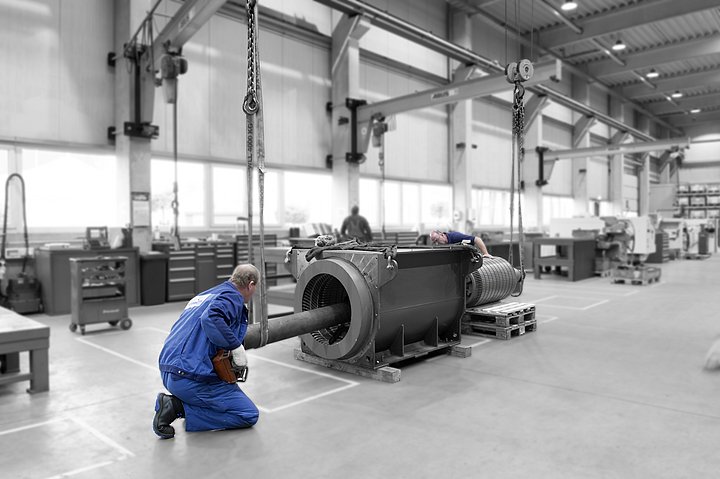 The focus of our machines:
| asynchronous, direct-current and servomotors
| synchronous, asynchronous and direct-current generators
| gear motors
| pumps
| compressors
| fans
| licensed for repair of ex-protected EEx-e and EEx-d motors
| crane systems and transporting equipment
| stator-rotors
| frequency converters and controls
| transformers

| test stands for AC and DC motors,generators, servomotors, etc.
| load tests up to 400 kW
| analysis processes for frequency and oscillation
| thermographic systems
| parallel network operation of synchronous generators
| surge voltage tests
| laser-optic alignment systems
| rotary, milling and balancing to 6t
| lifting, disassembly and assembly equipment to 20t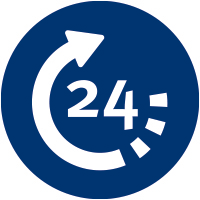 24-hour electrical response service.
There's no way to rule out malfunctions. That's why you can always rely on us. That includes 24-hour electrical response service. One reason is the fact that the complexity of a breakdown as well as the best possible solution can only be assessed in site. Our qualified employees are continually trained to enable them to make decisions in on-site maintenance or at our headquarters.