Q-FOUR-PRINCIPLES SPECIAL DRIVES
SPECIAL DRIVES: Standard designs don't always meet your needs.
Our expertise and production capacity enables us to launch complex applications right at our headquarters. Our employees will meet your demands fast by carrying out all of the mechanical and electrical processes.
That includes certificates, acceptances and no-load operation tests. That`s what we call full staging. That`s the advantage we have over "pure trade". We guarantee fast delivery times, a high level of reliability and a wide range of products with a superb technical back-up.
You don't just get a one-size fits all motor, but a specialised drive designed and produced according to your specification.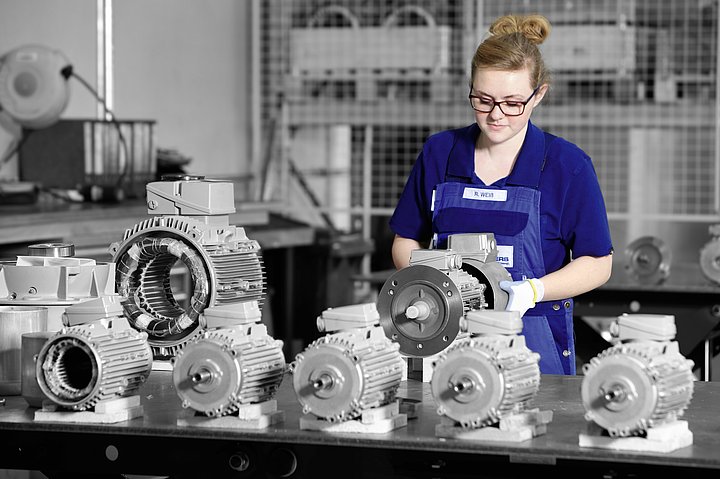 | special windings
| shaft encoder mountings
| brake mounting
| extraneous ventilation attachments
| special shafts
| special lacquers
| various insulation classes
| built-on frequency converters
| and a whole lot more
ONE MOTOR – MULTIPLE OPTIONS
Our long standing experience guarantees that you will find a solution to meet your specific needs with a high-quality drive. Impressive in efficiency and performance.