Training from 01.08. to
Electronics technician for machine and drive technology (m/f/d)
You can expect a varied apprenticeship with us, in which you will go through various specialist departments. The assembly and repair of electrical machines and drive systems through systematic troubleshooting form the core of the training. They take on tasks in the areas of disassembly and assembly as well as commissioning and maintenance of electrical machines and drive systems. You will analyze individual customer requirements, carry out fault analyzes and design suitable drives. You record machine and winding data and manufacture the required windings yourself.
In particular, they are used in the following areas:
Disassembly/ assembly:
In this department, the first activities are carried out as part of the dismantling, diagnosis and assembly of electrically rotating machines and individual components. Furthermore, assembly work takes place on site at the customer.
Stock removal:
This is where the turning, milling and balancing of individual components takes place.
test area:
The input, intermediate and output tests of the drives and windings are carried out here with various measuring and diagnostic devices.
Winding:
In the case of new and repairable drives, the corresponding windings are calculated, installed and checked in this department.
The in-company training is supplemented by the school part. Our trainees attend the vocational school in Münster in blocks and take part in inter-company instruction.
You could be the perfect addition and reinforcement for our team if you:
Bring technical skills

are interested in complex technical relationships and natural sciences

are enthusiastic about the interplay of electrics and mechanics

look forward to working in a profession with innovative technology

like to work in a team and enjoy dealing with people

Fancy a 3 1/2 year apprenticeship - in a company that is dynamic

developed
We look forward to getting to know your qualities:
Please send the application documents as a PDF file to: Ms. Lisa Fier.
You won't have to wait long for our answer.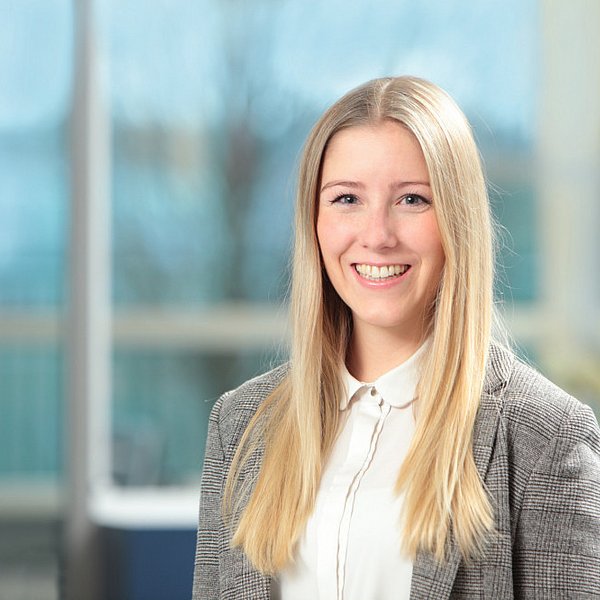 Lisa Fier
Personnel Officer