Training from 01.08. to
Industrial clerk (m/f/d)
The various specialist departments that you go through during your training give you detailed insights into the job description of industrial clerks. As an industrial clerk, you deal with commercial and business tasks in the company, such as materials management, sales and marketing, human resources, finance and accounting. Working in the different departments gives you the opportunity to get to know the commercial areas and find out where your individual preferences and strengths lie.
You will get to know the following departments in particular during your training:
Vertrieb:
In this department, for example, the creation of offers, the conduct of customer meetings, the recording of trade orders and the creation of order confirmations.
billing:
Tasks such as creating invoices and processing complaints are part of this department.
Shopping/ Import:
Here, for example, the procurement of electric motors, the procurement of required standard and purchased parts, the solicitation, checking and comparison of offers, the checking of order confirmations, the invoice verification and the account assignment take place.
Accounting / Controlling / staff:
In this area, the processing of business transactions for accounting as well as the processing of payments and dunning processes, the production of statistics and the derivation and evaluation of key figures, the creation of travel expense reports, activities in the context of personnel time and operational data recording as well as related processing incoming applications, etc.
Product Management:
The technical documentation, cataloging and standards, the creation of individual drawings and dimension sheets are carried out here with various IT programs.
The in-company training is supplemented by the school part. Our trainees visit the vocational school in Rheine twice a week.
Monthly training courses are also held in the company; individual topics are worked on in depth.
You could be the perfect addition and reinforcement for our team if you:
are good at dealing with people and looking for a job with a lot of customer contact

are interested in complex economic relationships

look forward to working with modern IT and communication tools

Want to do a 3-year apprenticeship (shortening possible) - in a company that is developing dynamically
We look forward to getting to know your qualities:
Please send the application documents as a PDF file to: Ms. Lisa Fier.
You won't have to wait long for our answer.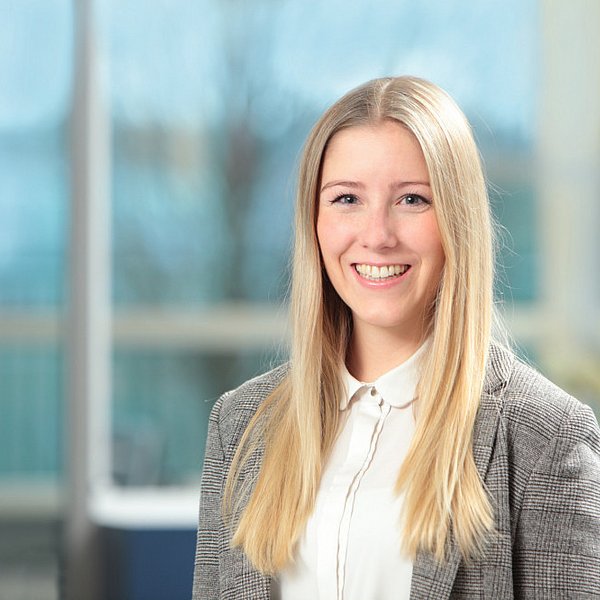 Lisa Fier
Personnel Officer